OMG! We Stayed at The "Most Romantic" Hotel in America!


Happy New Year!!
Listen...the 2019 Holiday season was unusual for us. I was away from home for almost a month because I was taking care of my mom in Atlanta. This was the first (and hopefully last) Thanksgiving Anthony and I spent separately.
To be honest, it was weird. It was even weireder not sleeping next to him for such an extended period of time. I mean..I LOVED being sprawled out across the bed and all, but I missed putting my feet on him.
We also had a serious disagreement so when I returned home, my top priority was quality time together.
Anthony mentioned to me years ago that he'd found "The Most Romantic Hotel in America." I was like hold up...I'm the super romantic in this here relationship. (Side note: Anthony and I have a running competition to see who's the most romantic. Of course I am winning, but he occasionally outdoes me.) I looked it up and there it was, Belamere Suites!
And the absolute greatest thing - which is probably in my top 20 reasons for loving Cleveland - is it is only 2 hours west of Cleveland!!
Now listen...trying to book our stay had me all the way on edge! I was so anxious! I was praying no one was trying to book a getaway there because in addition to it being the eleventh hour, we still had to wait for Anthony's off days to be approved AND they only had ONE room available until January!
WHEW!!!
BUT GOD!
The Lord knew we needed this getaway because we were able to book the last available room - the Whirlpool Suite!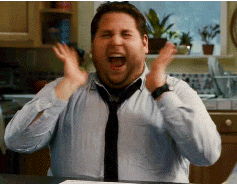 (Live footage of my reaction)
Y'all. Belamere did not disappoint! From the moment we walked in, we had superb service. Our suite was spacious yet cozy, clean, and was the perfect backdrop for us to reconnect with one another.
Belamere Whirpool Suite
We even booked couples massages and listen...we were so relaxed that apparently I had a soft snore going on LOL! She gave me the best foot massage EVER and Anthony got his shoulder kinks worked out!
The room was so inviting, we never left! From the time we made our Target run until the time we checked out, The Prices were locked in! *cue Maxwell's Til the Cops Come Knockin'*
Views from the Jacuzzi
We turned on some tunes and the fireplace, hopped in the Jacuzzi and talked for HOURS! I also brought games because I mean..that's my thing and I'll have you know that I am still the reigning champ in Uno! *BOOM*
Breakfast was complimentary everyday, so shout out to Uber Eats for delivering dinner because we actually forgot to eat lunch! After all that sleeping in and lounging, it happens ;)
Belamere helped us accomplish exactly what we needed and that was to reconnect with one another. We left feeling refreshed and reinvigorated!
I give Belamere 5 out of 5 Red Hearts on my Romance Meter! The only thing I'd do differently is up the experience with one of their amenities...namely the Romance Package. (We were trying to be budget conscious *eye roll*)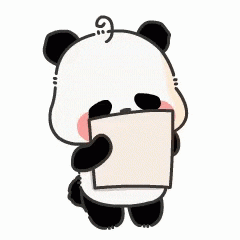 BONUS: They have 2 locations - Perrysburg, Ohio and Cumming, Georgia!
Are you ready to hit Belamere or what? Book your stay ASAP!
If you're ready to book your stay, Fill out the SOS Questionnaire and I can help you with that!